Mission statement
We are passionate about delivering the highest quality of service to our customers,
and are dedicated to providing exceptional value. We conduct our business with integrity
and show respect for and value our relationships with co clients and each other.
Our task is to adapt every aspect of your event to create it in a unique way.
About us /people
About us
We are a full service event agency. We carry out every event and project in an individual way.
Our people
When you come to us you gain access to the expertise of over 80 event professionals. Behind every Event Concept experience is a team of experts with a shared passion for delivering to the highest standard.
Service
Service
Conferences & Meetings
Gala Dinners
Brand Activations
Award Shows
Product Launches
Trade Exhibitions
Private Events
Company training
Open-air events
Team-building events
Implementation of pro-consumer products
Non-standard activities
Artistic impressiveness
Accommodation in Warsaw
Our clients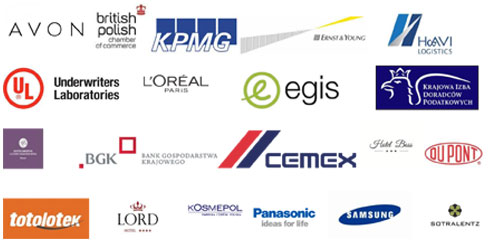 Our values
WE LISTEN. WITH OUR FLEXIBLE AND TRANSPARENT APPROACH,
YOU CAN RELY ON US TO PRODUCE AN EXPERIENCE WITH PRECISION AND CREATIVITY.